MediFIX Peel System is an advanced professional skin renewal system designed to address an array of skin conditions
The precise formulation activates reliable exfoliation, evenly penetrating into the skin with depth-control technology for maximum skin renewal efficacy with minimal side effects.
Revolutionary active, LycoSine Complex, intensively encourages fresh skin renewal with minimal side effects. It rejuvenates and nourishes damaged skin. Rich in anti-oxidants, it heightens skin's defense against free radicals. Healthy-looking skin is restored with increased suppleness and tonicity. Key active, Oligopeptide, aids in the reparative process and re-nourishes and restores skin renewal. Moisture is replenished with an intense hydro-adept nutrient that penetrates deep into skin to form a water-rich network that cushions skin's structural matrix.
The cascade of synergistic steps in the MediFIX Peel System activates in precise synchronization to target the appearance of fine lines and wrinkles, acne scars and reveal smooth, refined and youthful-looking skin. With renewal processes ignited, skin rejuvenation occurs, rapidly restoring radiance, hydration and a spotless complexion.
Benefits of MediFIX
Resurfaces and stimulates skin renewal with precise depth control for an even skin tone
Brightens skin while combating surface imperfections like pigmentation, wrinkles, fine lines and scarring complexion
Restores an optimal equilibrium with intense hydration for healthy-looking skin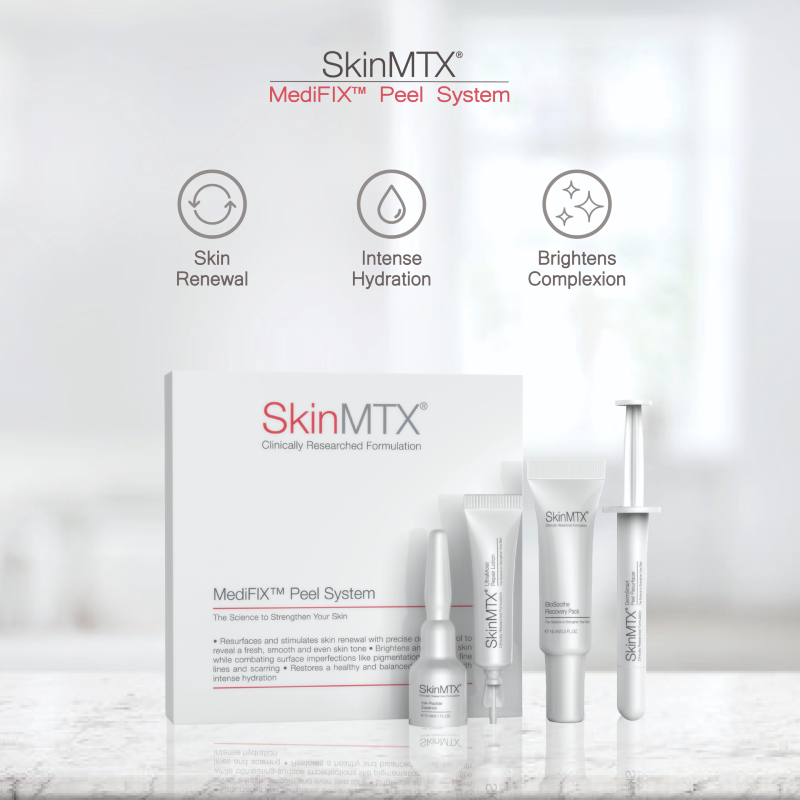 ---
TeloMatrix
In a Nobel Prize-awarded discovery, scientists have found that telomeres, part of the DNA structure, shorten with each cell replication and eventually enter a stage of decline. This leads to cellular senescence – a key catalyst to the ageing process.
Powered by a multitude of revolutionary actives, this 5-step intensive treatment is meticulously formulated to promote healthy and youthful-looking skin. TeloZyme Complex™, a ground-breaking innovation developed after decades of research, propels through skin layers to boost vitality and overall health-looking skin by rebuilding volume straight from the core skin's structural framework.
Skin harnesses a new vital force that compensates for the deficiencies caused by age, stress and pollution to regain plumpness and tautness. This treatment further refines skin to be clear, soft and uniform in tone. Skin brightens with fresh luminescence that reveals a rejuvenated, healthy-looking and youthful appearance.
Benefits of TeloMatrix
Boosts skin density and volume while smoothing the appearance of lines
Refines and illuminates skin
Revitalises and strengthens skin's defenses against free radicals and oxidative stress
Provides deep nourishment and hydration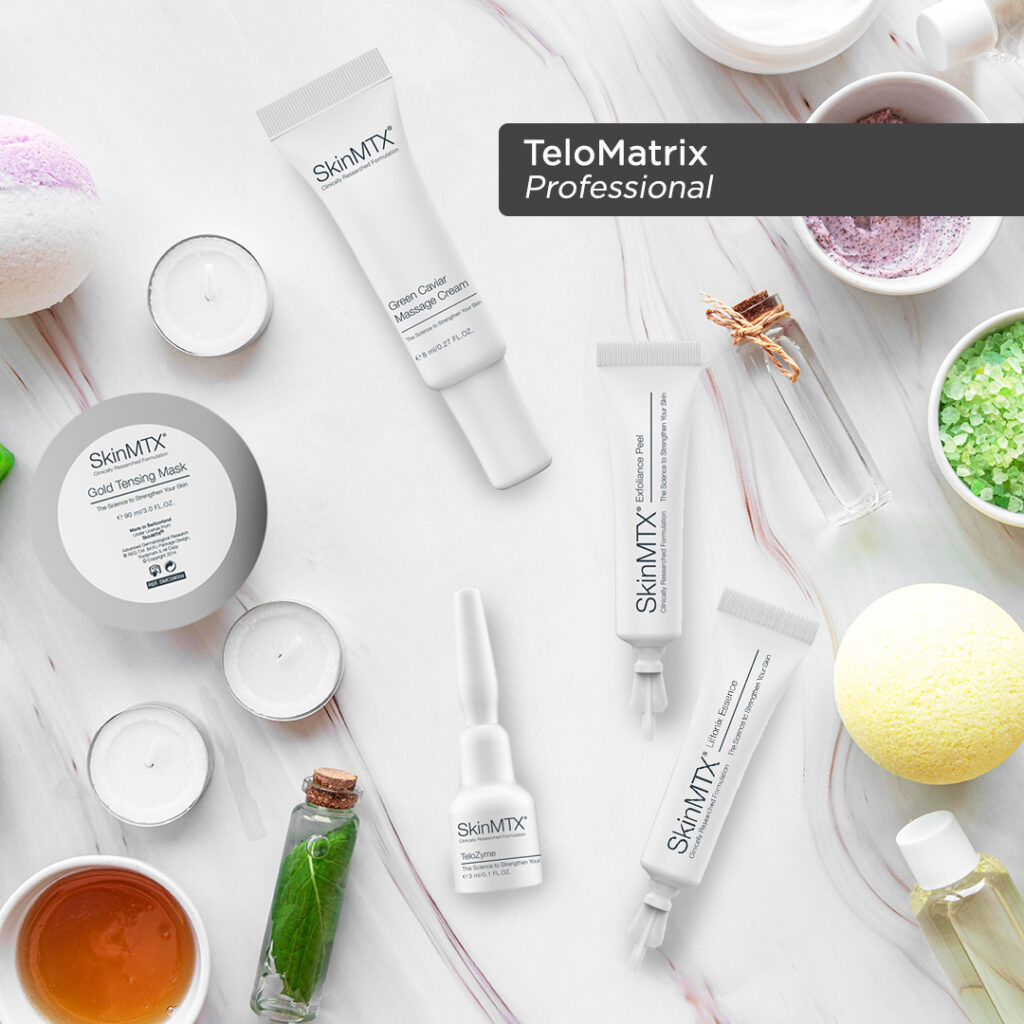 ---
RadicalBright
Witness transformational benefits from the RadicalBright Professional 5-step brightening system that helps to restore radiance and clarity to lifeless looking skin. Engineered around Fullerene, a Nobel Prize awarded discovery, this sophisticated active provides skin with 125 times more coverage against free radicals in comparison to Vitamin C, bringing out a clear luminosity and brightness.
A complex of brightening actives further boosts the formula to brighten stubborn pigmentation and discolouration. Fresh-looking skin emerges with newly gained clarity and an appearance of restored youthfulness.
Benefits of RadicalBright
Aids to brighten skin discolourations, sun damage and other forms of pigmentation
Targets and helps control the formation of melanin with an advanced defence system
Brightens overall skin tone for an even complexion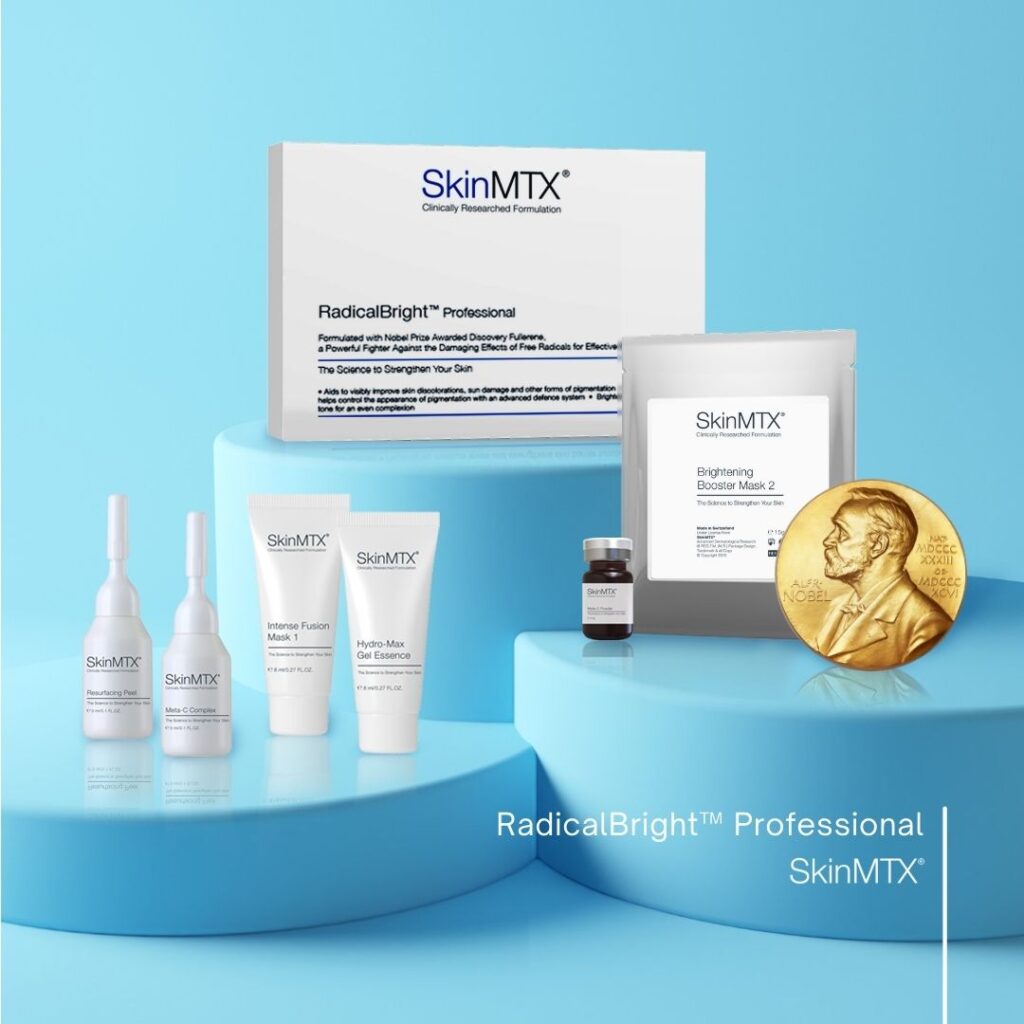 ---
PuriSmart
Tailored to the delicate needs of the congested skin, PuriSmart™ Professional is an effective one-stop treatment that targets congested skin to achieve the healthy-looking skin. A key component of the treatment is Clariplex™, a powerful active complex that delivers resurfacing action to remove pore-clogging dead surface build-up while encouraging fresh skin renewal to reveal a smooth, clear and refined appearance. Volcanic Ash, a highly-absorbent active, amps up the purification process to purge out accumulated impurities without disrupting your skin's natural moisture balance.
This treatment is further powered by a concentration of ultra-hydrating actives that rebalances your complexion, forming a protective veil on your skin that helps neutralise visible redness and soothe irritation.
Experience immaculate skin clarity as this treatment cleanses, clears and rebalances your skin while strengthening the outermost later to defend against external aggressions and bacteria. Your skin immediately breathes with renewed freshness and regains control to reveal a smooth and clarified appearance.
Benefits of PuriSmart
Purges impurities and boosts renewal to revive radiance to your skin
Replenishes moisture level and balances sebum levels to leave your skin clear and shine-free
Strengthens your skin's protective barrier to prevent blemish formation and future breakouts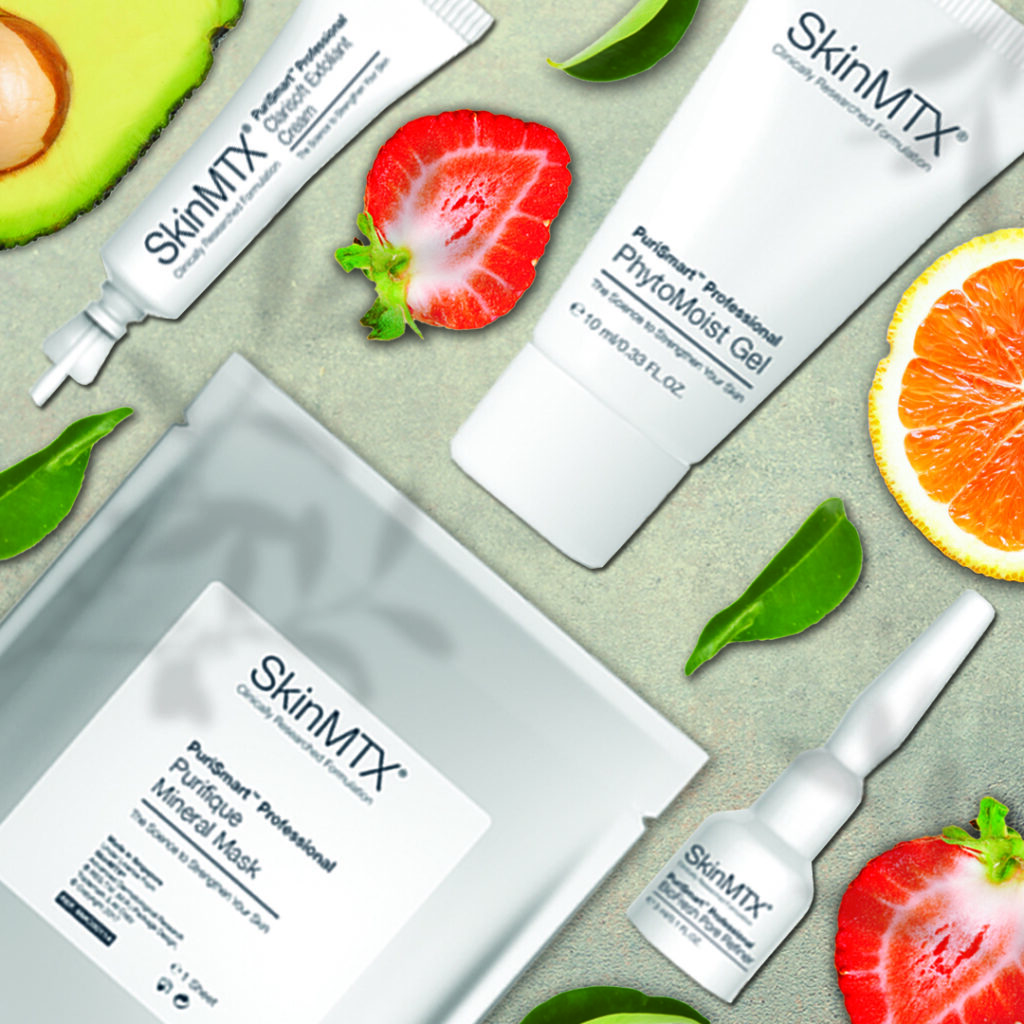 ---
SkinMTX Professional Packages
60 Minutes
$230
PDO thread lift results