Repair your skin with advanced medical needling
The Dermapen 4 is fitted with 12 microneedles that use the latest technology to stimulate the outer and inner surface of the skin. By using highly targeted depths and ultra safe technology, the needles create micro injuries. These small tears encourage scar less healing and natural collagen production. The result, a completely improved skin appearance with the reduction of acne, stretch marks, wrinkles and pigmentation.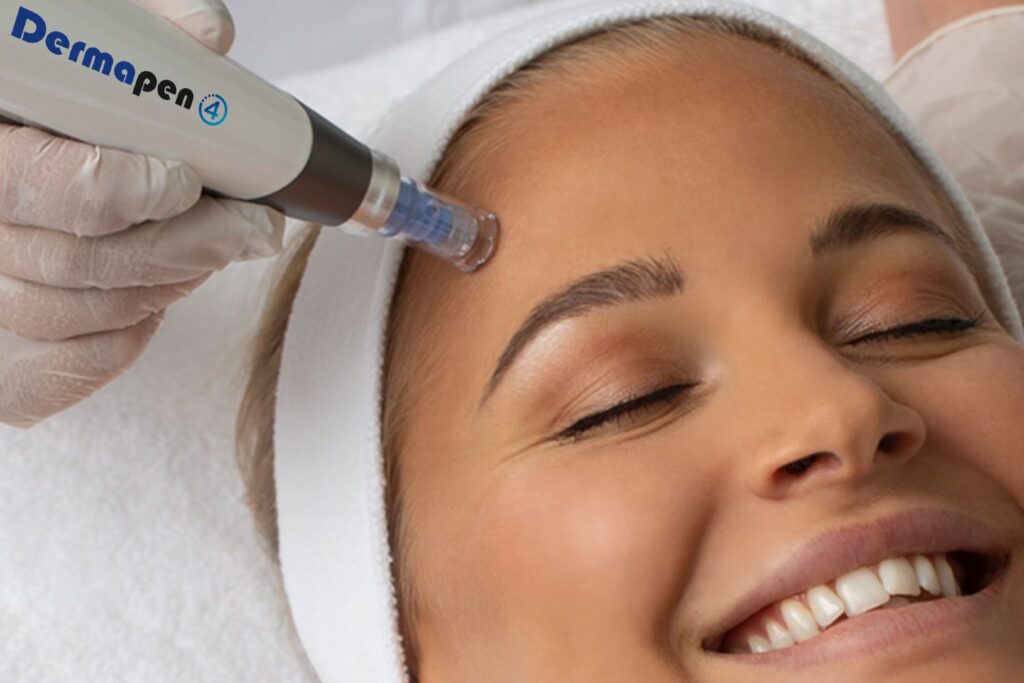 ---
Benefits of Dermapen 4
Safe and effective treatment
Instant and natural looking results
Stimulates natural healing processes including collagen production
Non-invasive and non-surgical
Dramatically improves the overall skin appearance
---
Treatment process
Dermapen 4 involves the use of a highly controlled device consisting of sterile stainless steel needles. The process uses a vibrating and stamping motion to create tiny punctures, which lead to extremely minor surface bleeding with minimal to no pain experienced. For those people who are ultra sensitive to pain, a numbing cream can be applied to the treatment area to ease the sensation.
As the needles create micro punctures, it can take the body up to 6 weeks to heal and stimulate the full collagen production. Depending on the skin type and age, more than one course of treatment may be prescribed. A consultation with one of our expert team will identify the best course of treatment for your specific needs. Contact us for more information or book online today.
---
Dermapen 4 packages
FULL FACE
$250
For immediate results
FACE, NECK & DEC
$400
For immediate results
Dermapen4 + Uber Peel
$350
For immediate results